Musical Provision in Parkview
Chris blake sample video of richmusic in action
Richmusic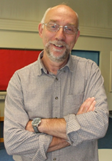 RiChmusic By Christopher Blake
Formed in 2002 by Ulster Orchestra musicians Ricky Matson and Chris Blake, RiChmusic exists to provide opportunities for music-making for children with Special Educational Needs. From 1:1 tuition to performances with over 200 children in the Waterfront Hall with the Ulster Orchestra, for over 13 years RiChmusic has enabled many children to experience the joy and delight of being involved in making music.
In 2003 Chris Blake began working at Parkview Special School and very quickly discovered the extraordinary responsiveness of many of our children to music. Right across the school, children of all ages and abilities have responded to opportunities for music-making. Individual sessions with singing or playing the piano laid the foundations for the formation of the choirs and singing groups so that all who enjoy singing can join in. The colour-matching system used by Chris to enable pupils to play melodies and more complex music at the piano by-passes the need to read music in the traditional way. Many wonderful "eureka" moments have brought celebration and even tears as pupils have suddenly proved able to perform their favourite music in front of pupils, staff and parents.
In 2011, Lauren Nannery joined the RiChmusic team, bringing her special gifts of music and drama to Parkview. A very gifted singing teacher, Lauren has helped our young singers develop their gifts and some have now achieved good marks in Grade music exams. Her wide knowledge of popular music has expanded the repertoire of singing groups and even lead to a performance of excerpts from the musical Grease two years ago.
While working at Parkview, Chris has studied for two separate Masters Degrees. The first in Autistic Spectrum Disorders at Queens University gave him a deeper understanding of the specialness of music for those with ASD. The second has just been completed at Goldsmiths, University of London, Chris studying under leading research expert in music and ASD Professor Pamela Heaton. Prof Heaton's work has shown that music can help children with ASD in understanding emotion, and that many children with ASD have unusually advanced skills in listening and responding to music. Other research shows that music can help in developing communication and relationship. Musical involvement gives enjoyment and fulfilment but can also help our children overcome some of the problems they deal with every day.
RiChmusic is very proud that after beginning to work with just a few pupils in 2003, the work has grown and over 120 pupils in Parkview now benefit from musical opportunities in the school. Word is spreading and each year Chris has applications from young musician and teachers to come and volunteer their time to be involved and learn the RiChmusic approach. This coming year we are very pleased to welcome pianist, song-writer and drummer Pete McCauley, woodwind teacher Janine Close and student flautist and guitarist Jack McNight. Chris's dream is that the word will spread and that there will be more and more children in Parkview and beyond benefitting from the specialness of being involved with music.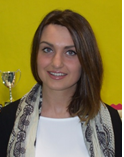 Lauren Nannery RiChmusic
Quote from Lauren Nannery
"RiChmusic supplies unique music lessons, for very unique individuals, through both group sessions and private lessons. Music has a powerful way of connecting us all, and gives those a voice that my not think they have one.
Mainstream music theatre teaching, my own background focuses not only on singing, but on listening, communicating, understanding and portraying emotion, speaking clearly and well and working with others – all skills that are very appropriate for our children in Parkview.
Being able to communicate feelings and simply engaging with the world can be daunting to most children and young people with SLD, PMLD and ASD. Music can help them, each in their own unique way. Music and Language are closely linked. Singing can help with some speech problems.
.
Social skills are developed through music making together, whether it be singing a song together, or taking turns playing different rhythms on a drum. Building a relationship with each child is essential to teaching and music helps brings out each individual personality, even those that seem so distant.
Musically, I aim to develop musical memory (song lyrics and melodies) pitch, and rhythm.
For those with Special musical talent, we encourage performance, helping with self-confidence and again, social development. Every achievement is praised, with some going on to achieve Graded Exams through "The London College of Music."
I see every day as a blessing in my job, as I get to see the benefits music brings to each child and young person, no matter how small the achievement. Music is brain food!"
Please note that RiChmusic is a Music Education organisation. We are music teachers NOT music therapists. Our work is about enabling children to enjoy music and express themselves musically.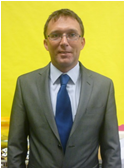 Andrew Flannagan Pianist
Andrew Flannagan is an experienced Pianist who has been part of the music team at Parkview for almost a year. He enriches Parkview's Musical curriculum by assisting teachers in their classrooms, providing a musical background to structured play, playing calm soothing music to enrich the sensory curriculum, and uplifting motivational pieces to awaken and arouse pupil's curiosity, communication, and learning.
Andrew accompanies departmental and whole school assembly, Parkview's Junior and Senior choirs, and supports Parkview's musical evenings alongside Chris and Lauren from RiChMusic. Parkview is in the process of setting up a Sensory choir, very exciting times ahead.
Click on the picture below to view RiChmusic on facebook

To catch up on the choir click here

Keep checking on this site for future updates and photographs of all the musical groups at Parkview!